We are excited to officially announce our first ever fundraiser event, which we are calling the Chant Claire Craft Beer Cabaret. It will be at Brenner Brewing Company in Milwaukee on June 10th at 7:00 p.m.
Over the last four years since our founding, you have heard Chant Claire perform a number of amazing choral works. For our fundraiser, we wanted to show off the talent in our group in another way–by having them perform songs that they enjoy, or have some meaning to them. This could be pop songs, old standards, show tunes, singer/songwriter pieces and just about anything else. Some songs may have piano accompaniment, others may be a cappella, and others still could feature Chant Claire members playing guitar or piano themselves. Our goal is to fill Brenner's space with music we love and to give you a chance to hear our singers perform pieces you'd never otherwise hear in our concert setting.
That's not all you can expect at the Cabaret. There will also be a silent auction running all evening, with all sorts of great prizes donated by Chant Claire members, supporters and local businesses. What will you go home with?
Brenner Brewing Company was a perfect fit for our fundraiser. The company is a major proponent of local art in Milwaukee; it has its own art gallery attached, and all of its beer labels are designed by Milwaukee-based artists. The event will be held in their private hall, and there will be a cash bar open all night for you to sample their craft brews as well as plenty of snacks.
Tickets will be for sale at the below link within 24 hours, and if we do not sell out, they will also be available at the door; we are selling them for $20 general admission. All of the money we raise from ticket sales and silent auction bids will go straight back into our choir to help us pay for instrumentalists, concert spaces, sheet music and other choir expenses.
If you have any questions about the event, please feel free to contact us at info@chantclaire.org. We hope you come out, join us for what promises to be a great evening of song and drink, and support local art!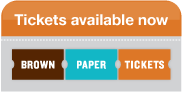 Event Details
Location: Brenner Brewing Company
Address: 706 S 5th St, Milwaukee, WI 53204
Time: 7:00 P.M. – 9:00 P.M.
Price: $20 general admission, tickets available above